Genre(s): fiction, non-fiction
Bio
Katri Rauanjoki is a writer, creative writing instructor, and Finnish and literature teacher from Oulu. She's interested in fragile families, solitary places, and changing societies. Rauanjoki's own family lives in a wooden house and is made up of tall Northern men and cats. Rauanjoki has written and performs in a one-woman show called Bodily Stories (Ruumiillisia tarinoita) as her burlesque alter ego Palma de Mallorca. Bodily Stories is a story about body positivity, sisu, accepting oneself, and the joy of dancing. Rauanjoki loves books that are keenly observant and have a slightly skewed point of view. Her own books share a desire to study and understand people, the nature of the North, and the coexistence of realism and fantasy. Rauanjoki enjoys traveling when she can, but above all, prefers to simply write.
Books
Novels:
The Wall (Muuri), Torni, 2012. The story of a city with a wall both concrete and symbolic, and of a young woman who is forced to question her life on either side of it.
One Spring I'll Wake Up (Jonain keväänä herään), Atena, 2016. A partly autobiographical book about depression and recovery that shows how depression is a disease that afflicts the whole family, and for which there is no single cause or cure.
Uncle Lenin Doesn't Live Here Anymore (Lenin-setä ei asu enää täällä), S&S, 2019. A book about Svalbard, self-isolation, and identity, in which the 1990s after the fall of the Soviet Union intermingles with the present through the mining town of Pyramiden.
Non-fiction:
The Procrastination Revolution (Kotvimisen vallankumous), with Jenny Kangasvuo and Jonna Pulkkinen, Karisto, 2018. A book about the pros and cons of procrastination – a societal book about individuals' use of time.
Nominations and Awards
Lapland Literature Prize candidate, 2021 (Uncle Lenin Doesn't Live Here Anymore)
Foreign rights enquiries
Katri Rauanjoki
katri.rauanjoki@gmail.com
+358 40 730 2173
Mirjam Ilvas
Publisher, S&S
mirjam.ilvas@sets.fi
+358 45 657 9829
Reading materials
tuomo.heikkinen@kirjallisuudentalo.fi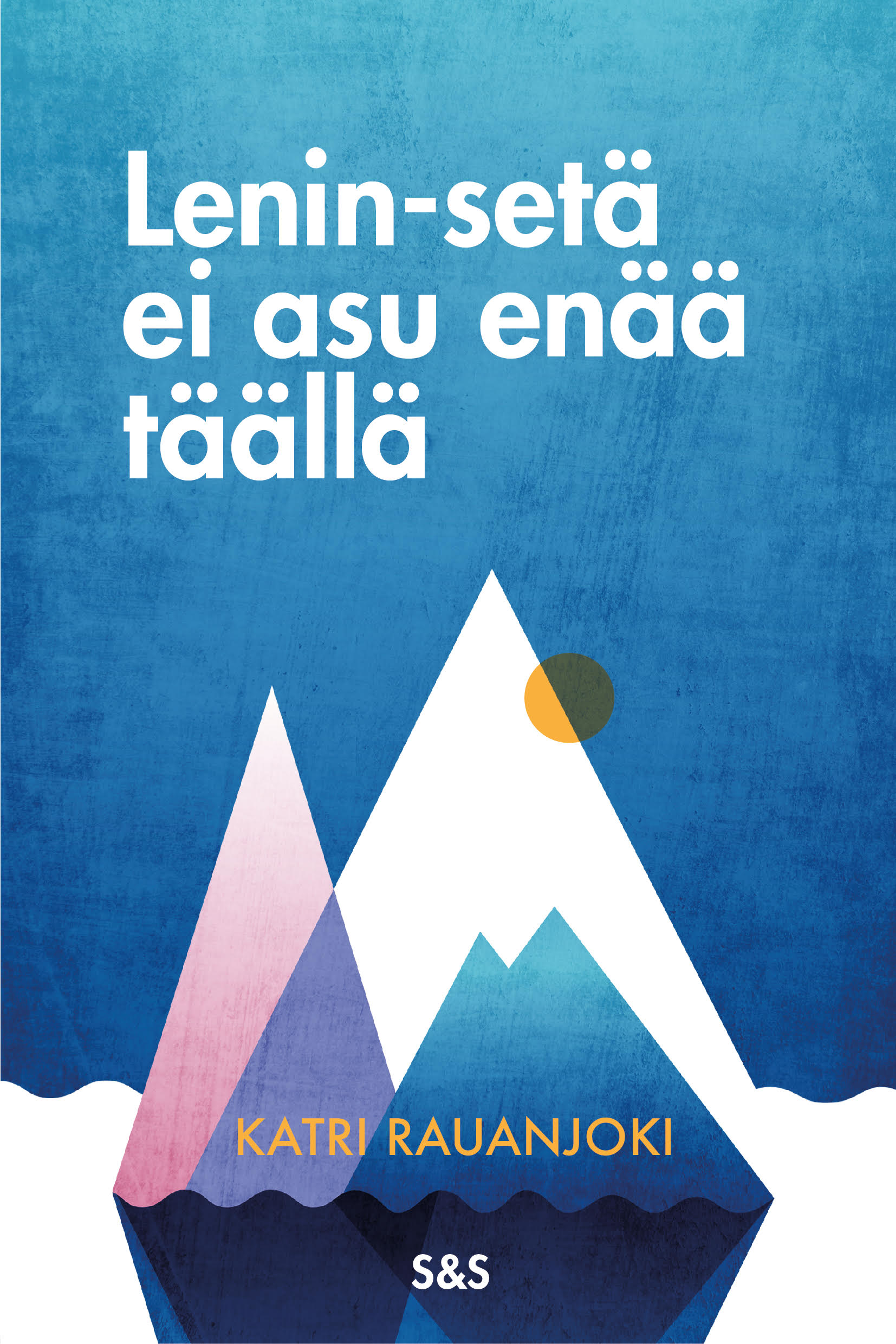 Uncle Lenin Doesn't Live Here Anymore